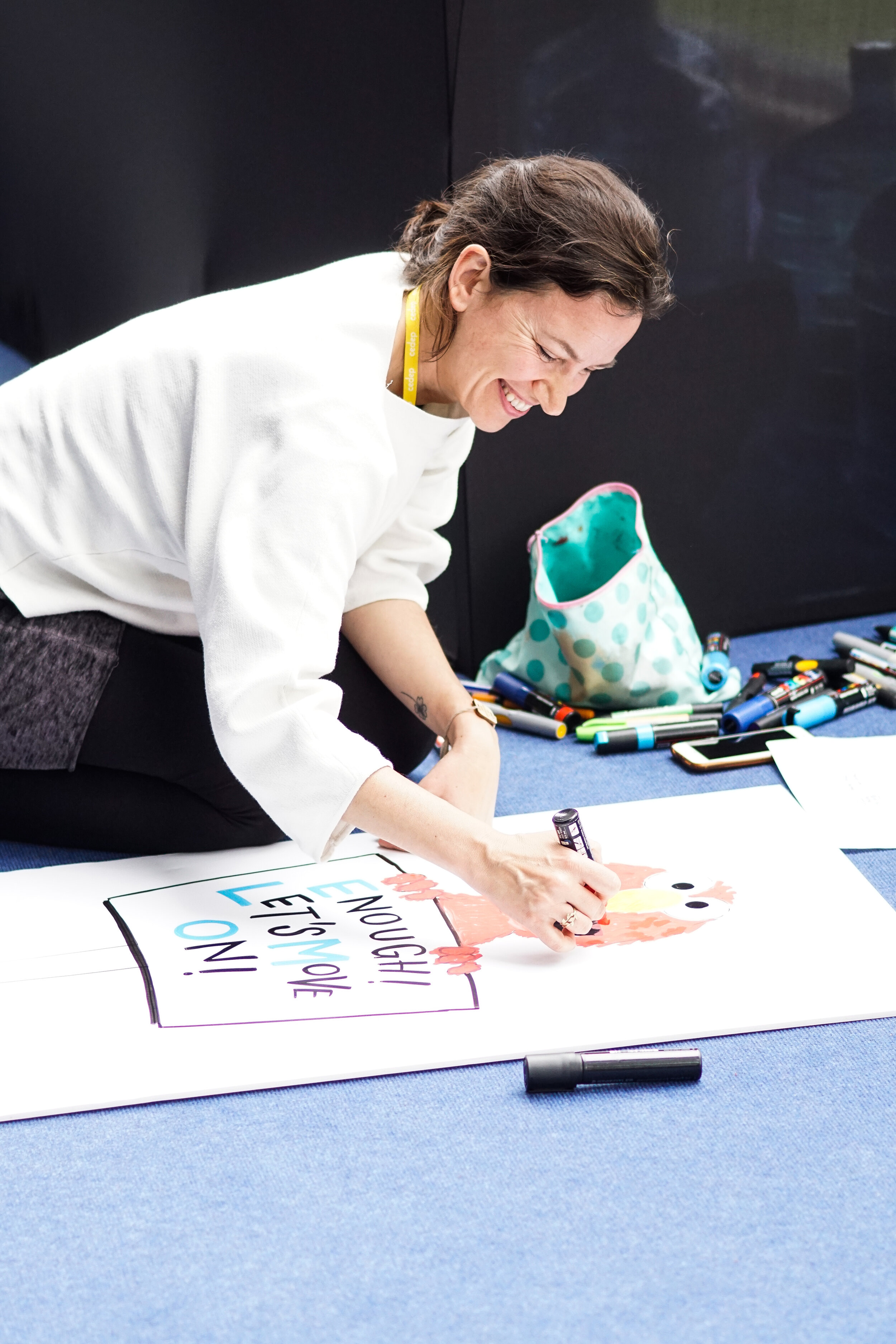 "When a recorder works in large format, a record of the proceedings is visible for all to see. Enabling people to see their contribution to the whole increases participation and fosters trust and connection and the large displays of themes and insights naturally weave together diverse perspectives into a composite "picture" that reflects the collective intelligence in the room.".
from The World Café
Bio
Photo by Irene Moran
Carlotta is a freelance graphic recorder and facilitator based in Barcelona and active internationally. She can work fluently in English, Spanish and Italian.
She started training in graphic recording and facilitation back in 2010, during her Master´s program in Strategic Leadership Towards Sustainability (MSLS), completed at the Blekinge Institute of Technology, in Karlskrona, Sweden.
Her mission is to simplify complexity.
Also, to put her skills at service of individuals and organizations that need to get clear on their thinking, to map their ecosystem, to have that bird-eye view that is so useful during strategy sessions, to make stories memorable and attractive. In order to deliver really high quality results she believes is necessary to have:
- the ability to listen deeply from a place of inner silence.
- the capacity to choose the most relevant information being spoken, and to synthesize it real fast.
- the intention to be at service of the Client and their needs.